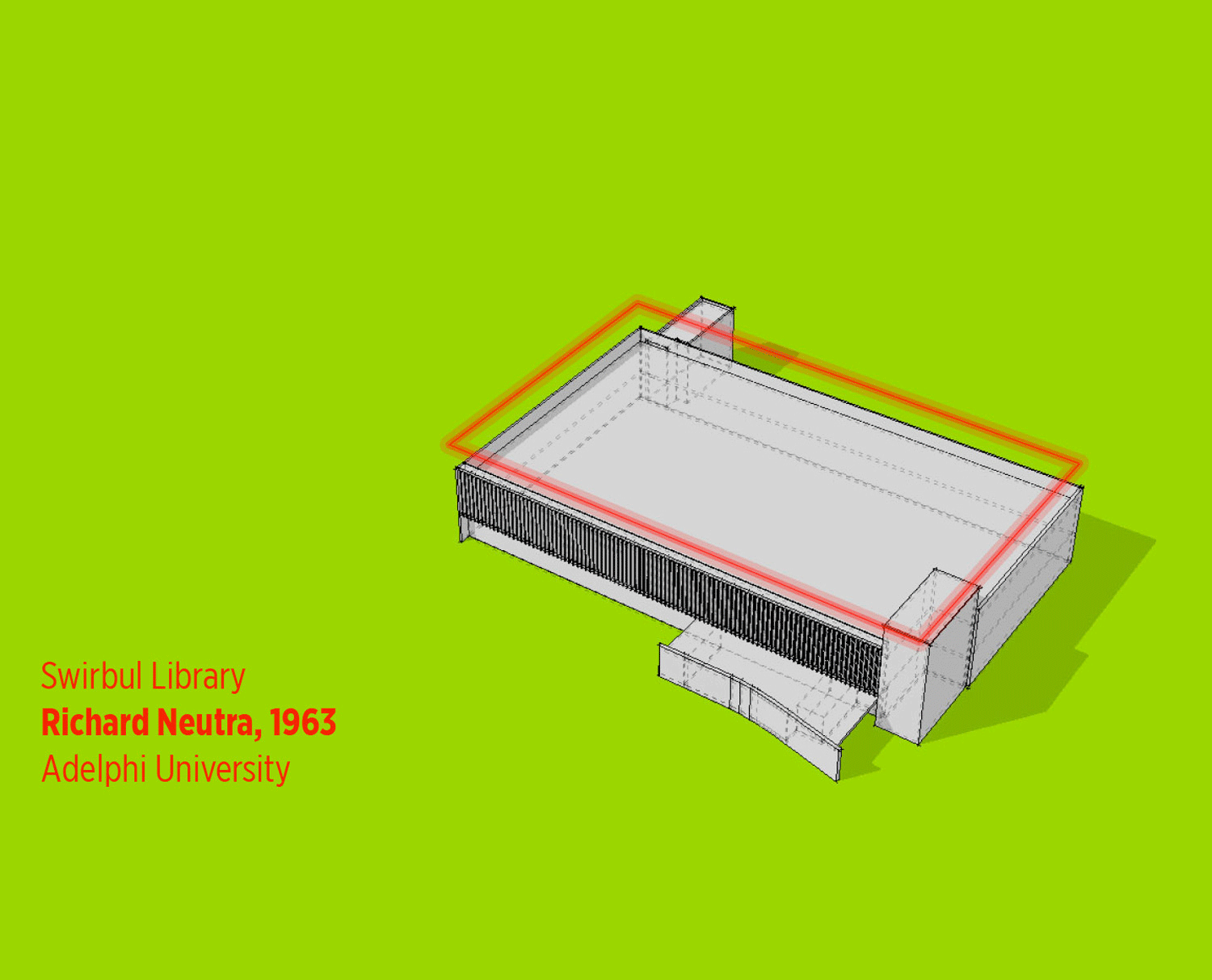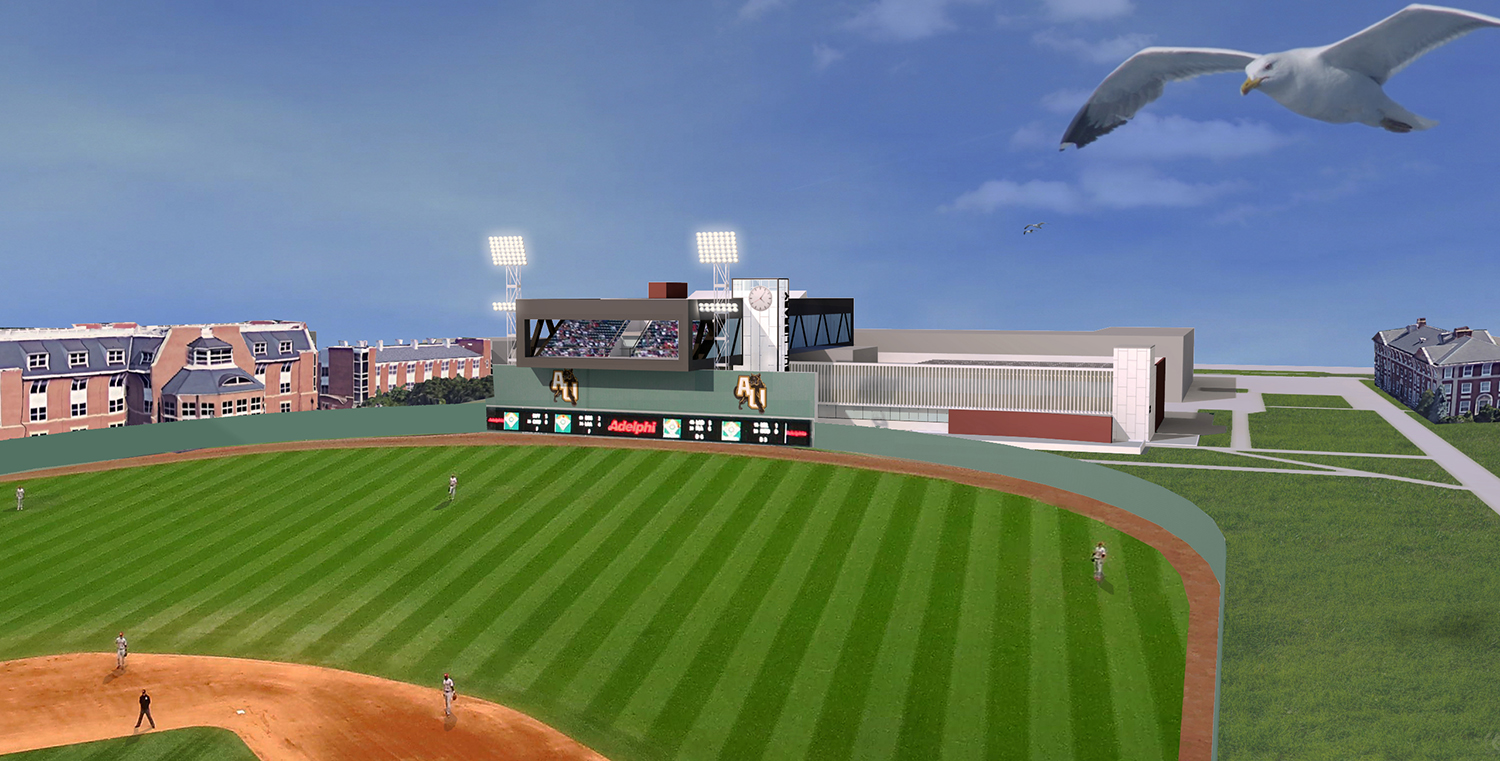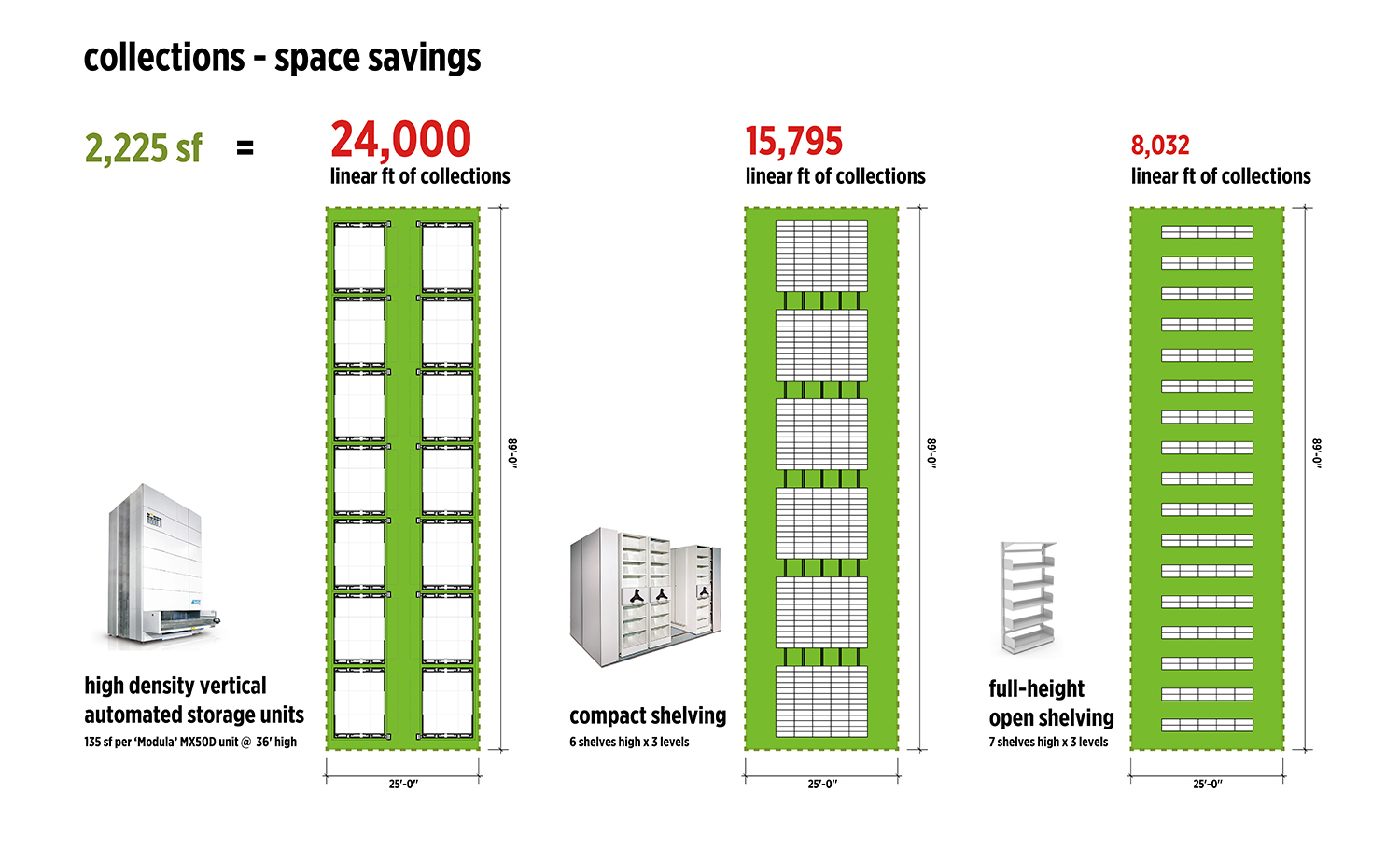 Adelphi University
Swirbul Library
visioning
summary
Academic libraries are primary influencers in decisions made by prospective students when selecting colleges. To reverse the decline in enrollment at many small private colleges, administrators have frequently sought to distinguish their campuses by improving facilities most likely to positively influence prospective students. Adelphi's compact campus is nested within a historic residential neighborhood. Past attempts to expand the library were scuttled by an inability to relocate adjacent athletic facilities. This project proposes an architectural solution to unify academic, athletic and residential communities.
Our master plan proposed the preservation and restoration the historic original Richard Neutra designed library building and improvements to its basic performance. To accommodate new library program, our proposed addition is elevated above FEMA flood levels and cantilevered over the baseball field.
Completed in 1963, Adelphi's Swirbul Library was designed by famed mid-century modern American architect, Richard Neutra. At the time, the library's core function was rooted in its physical collections. As Swirbul's collections outgrew their allotted square footage, spaces for students and library staff were compromised. To address concurrent growth of collections and an expanding student population, collections have been gradually taken out of circulation and moved into storage.
The goal of this project is to help Swirbul Library reclaim its identity at the academic heart of the university by establishing an architectural framework to resolve conflicting challenges of modernization and historic preservation, expansion and consolidation. Students, faculty and administrators participated in visioning workshops and panel discussions regarding 21st century academic library planning and the specific types of programming and resources that would be most transformative for Adelphi University.
Solutions identified include both surgical intervention and bulk enlargement of the library. To allow time for fundraising and prevent an interruption in library services a series of phased interior renovations were identified. Within the existing library building, university archives and special collections were brought out of the cellar and new areas were planned for collaborative group study, immersive gaming, 3D printing, makerspace and peer-to-peer tutoring.
In the summer of 2014, a preliminary, low-cost installation was completed to help understand Adelphi student study habits. Collaboration studios were planned and designed in space previously occupied by stacks of bound periodicals. The library has partnered with Makerbot to build an "innovation studio" which is planned for 2016.
client
Adelphi University
project budget
n/a
project square footage
75,000sf (existing)
18,500sf (addition)
scope of services
• visioning and pre-design
• planning and programming
• phase I architectural design
see also:
masterplanning and feasibility